Tip: Activate javascript to be able to use all functions of our website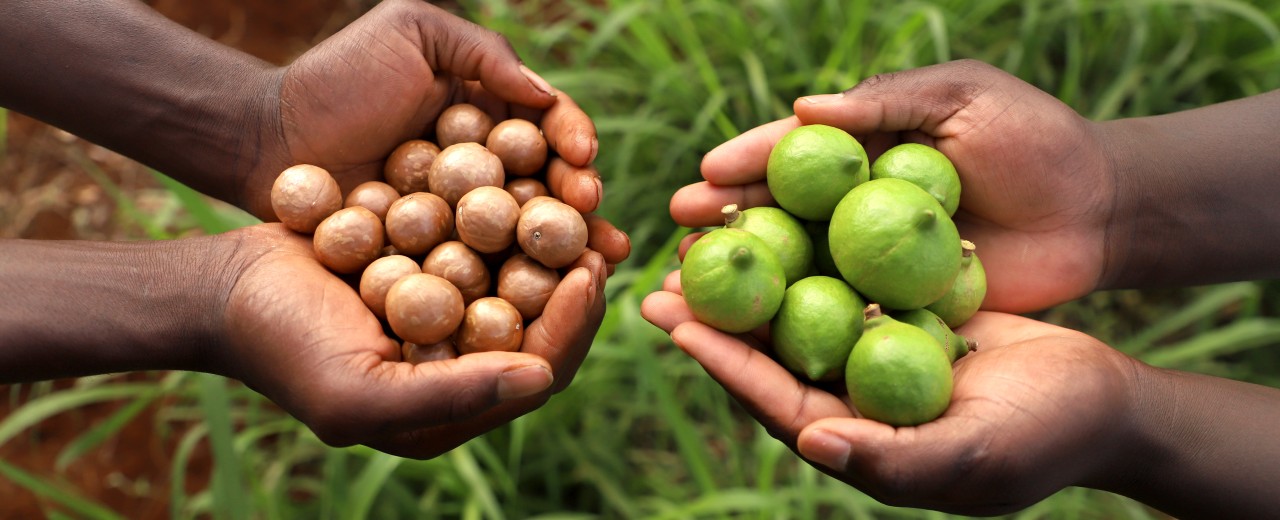 More value creation for organic nuts and fruit in Kenya
The region around Embu on the foothills of Mount Kenya is well known for its fertile soil. Here, German-Kenyan company Limbua has four operations producing macadamia nuts and avocados to organic standards. The company sells the produce of some 7,000 local farmers directly on the international market. At the same time, Limbua is deepening the value chain for nuts and fruit locally. DEG's funding programme AfricaConnect has co-financed Limbua's expansion of production and the processing of agricultural products since 2020.
Thanks to an AfricaConnect loan, the company was able to produce macadamia nuts, oil and pulp as well as dried mangoes. Having installed a photovoltaic system, the company has a more sustainable power supply while significantly reducing the carbon footprint of its production facilities. A total of 150 new jobs were created locally.
Limbua's supply chains are certified by Fair for Life and other organisations. The local farmers are paid by Limbua directly and at well above average rates. Agricultural engineers provide the small farmers with in-depth training and year-round advice, for example on organic farming methods. The company also obtained additional organic farming certifications with the aid of AfricaConnect financing.
Limbua is a high-impact agricultural business in Kenya that nurtures the local value chain. Financing from AfricaConnect enabled it to expand its production activities, creating 150 jobs at a certified employer.