Tip: Activate javascript to be able to use all functions of our website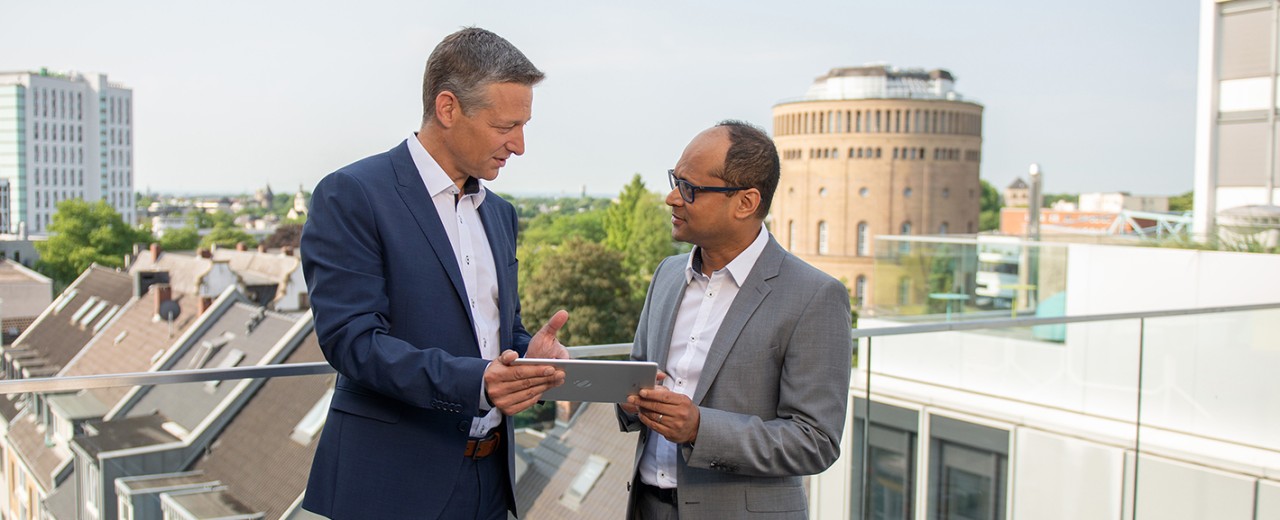 Private equity funds
As the fund manager of a private equity fund investing in companies located in developing and emerging markets, you benefit from our in-depth expertise in funds and co-investment.
Reliability, speed and a significant understanding of structuring are crucial to your success. As a development finance institution, we stand for dependability and long-term commitment. We also offer support for company analysis and for the introduction of and managing the leading environmental, social and corporate governance standards.
Our fund and structuring experts are here to advise and support you in developing your fund. As an active and successful co-investor, we can efficiently close capital gaps for your investments in portfolio companies or act as a sparring partner in relation to content. As a further example, in the environmental and social sphere we can take responsibility for certain areas of due diligence and implementation control.
DEG is a very experienced investor in developing and emerging-market countries, with a portfolio of more than 130 active fund investments and over 100 direct and co-investments.
We will help you to build up a strong and effective network. For this purpose we bring you together with appropriate decision-makers and potential investors. You can also count on the staff at our 20 locations in Africa, Asia, Europe and Latin America.
Financing
As a co-investor we supply our fund customers with capital for sustainable and impactful investments through equity investment and loans.
Advice plus support
If we invest in your fund, we provide additional support for you and the companies that you finance in order to further develop them in a targeted manner. In this way we can co-finance various accompanying measures.