Tip: Activate javascript to be able to use all functions of our website
News from 2023-01-12 / DEG
Reliable power supply for rural areas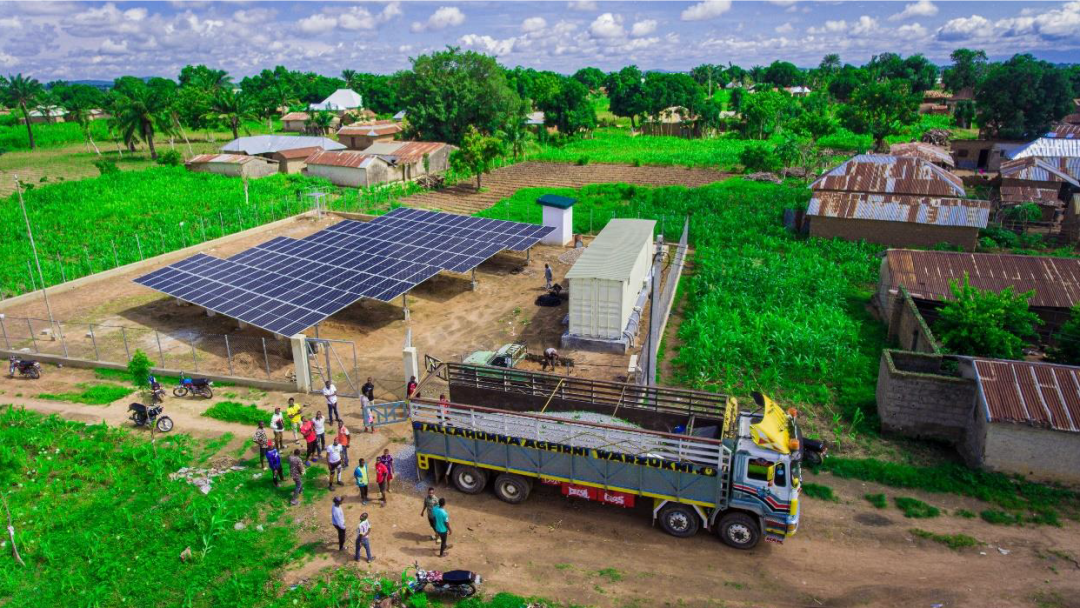 In fast-growing economies such as Nigeria and India, most rural areas still lack access to reliable electricity. Even if power is available, it is often in the form of emission-intensive and costly solutions such as kerosene lamps and diesel generators. Increasingly, small rooftop solar panels are available, but they are only able to provide electricity for a few hours a day, for lighting and phone charging.
This is where greentech company Husk Power Systems comes in. It develops and operates cost-effective renewable energy hybrid power plants and distribution grids in both Nigeria and India. DEG is now co-financing the further extension of Husk's business activities, providing funds valued at USD 749,000 from its Up-Scaling programme. The company plans to build eight new hybrid power plants, so-called mini-grids, in Nigeria.
The mini-grids generate electricity from both solar energy and biomass – using, for example, waste rice husks – and have also battery storage. The systems allow households to use appliances such as small refrigerators or air fans. Local businesses receive a reliable power supply via Husk as well, which enables the operation of cooling systems, grain milling machines, irrigation pumps or welding equipment, for example.
Up-Scaling: Financing innovative business models
"Husk is exactly the type of company we're looking for at the Up-Scaling programme, which supports innovative greentech business models in emerging markets that demonstrate high development impact and a significant reduction of carbon emissions," emphasizes Petra Kotte, Senior Director Banking & German Business at DEG.
The Up-Scaling programme can support innovative investments by early-stage SMEs that are active in the FinTech or GreenTech sectors. Target regions are all developing and emerging-market countries, with a focus on investments in Africa.
Further information