Tip: Activate javascript to be able to use all functions of our website
News from 2019-08-08 / DEG
Women's empowerment: How DEG contributes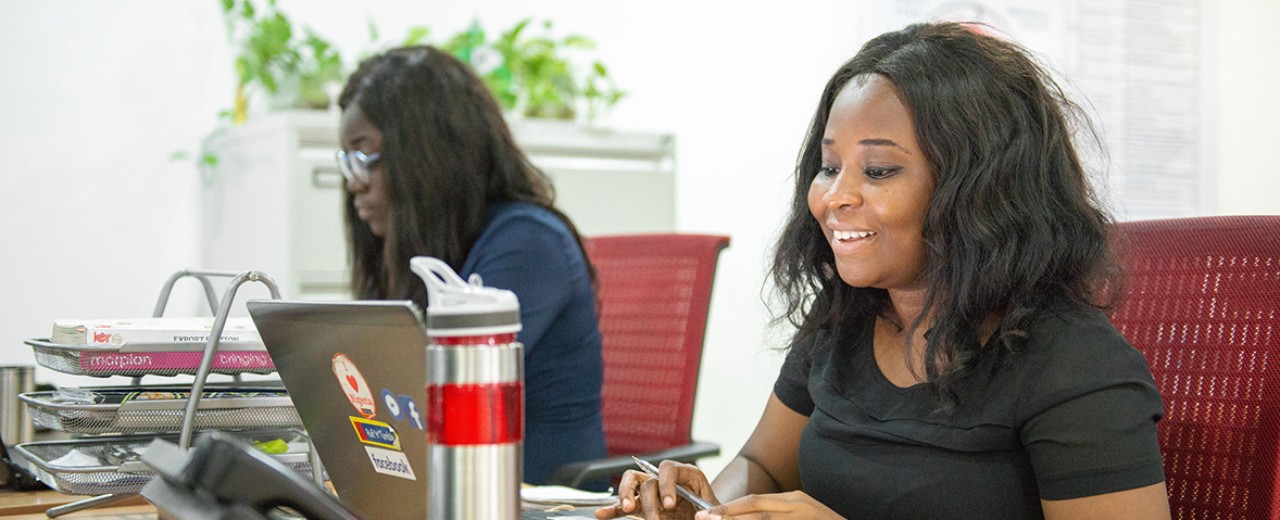 Women make significant contributions to the economy in their role as entrepreneurs, fund leaders, on farms, employees or through unpaid care work at home. Yet as far as decent jobs is concerned, women still do not have the same opportunities on the labour market or in management positions as men do. This is why DEG is committed to promoting greater participation of women in developing countries.
Almost 575,000 of the 1.7 million people employed by DEG's existing customers are women. 18 per cent of existing customers actively contribute to Sustainable Development Goal 5 (Gender equality) because they employ more women or have more female managers than the industry average.
The Ugandan microfinance institute BRAC Uganda Bank Ltd. is one of DEG's portfolio companies that takes action to support women's entrepreneurship. With 163 branches and 1,800 employees throughout the country, BRAC Uganda provides loans to more than 200,000 customers. 98 per cent of them are women. DEG has been a shareholder in BRAC Uganda since the end of 2018.
In order to further increase the impact of gender-smart investment capital, DEG is working closely with other development finance institutions. For example it supports "2x Challenge" - an initiative launched by the G7 Development Finance Institutions. They aim to jointly mobilise a total of USD 3 billion by 2020 for women's employment and entrepreneurship in developing countries.
In addition, DEG promotes financial institutions in developing countries and emerging markets that want to improve the financial services they offer women. To this end, DEG is carrying out a "Gender Smart Opportunity Assessment" with the aim of tailoring financial products and services to better suit the needs of women.
Further information
Development report (PDF, 784 KB, non-accessible)