Tip: Activate javascript to be able to use all functions of our website
Uganda: Young land dwellers train as independent coffee experts
News from 2019-03-08 / DEG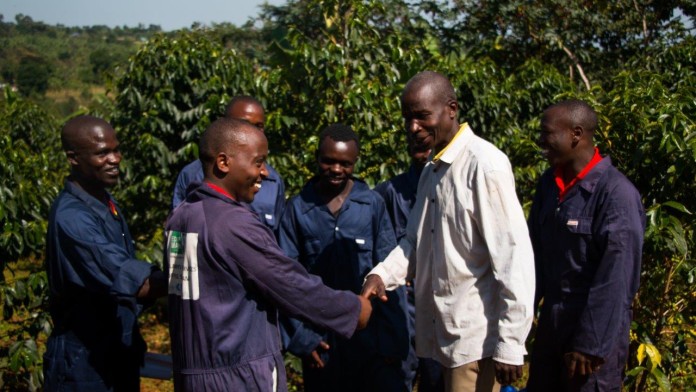 Uganda's main source of income is from coffee-growing. However, many individual small farmers work areas of very limited size using uneconomical farming methods. This in turn means that rural life appears to offer few perspectives for young people in particular, who then move to cities.
According to an idea initiated by coffee exporter Kyagalanyi Coffee Ltd., coffee farmers could increase their income substantially through training programmes, thereby also making coffee-growing a more attractive proposition for the young generation. However, given that small farmers sell their coffee to different intermediaries, there is initially little incentive for one Ugandan coffee exporter to develop training programmes for them.
Through co-financing provided by DEG, Kyagalanyi Coffee – one of the oldest coffee exporters in the country – was given the support it needed to set up a very promising training programme. Over the last three years, several "Coffee Youth Teams" were established, training young people as independent experts in sustainable coffee-growing so that they can then act as advisors to local small farmers. In this way, they develop a sense of initiative and entrepreneurship, establish a source of income and are given lasting prospects for remaining in their rural homeland. The first teams have now successfully completed this training.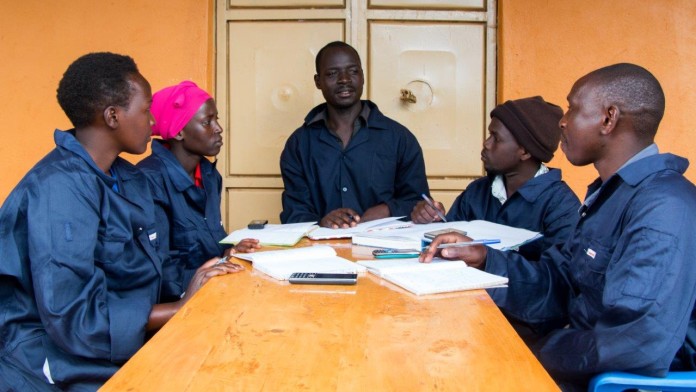 Funds from the Federal Ministry for Economic Cooperation and Development (BMZ)'s develoPPP.de programme were used to co-finance the training of a total of 30 teams of between three and six young people each. In intensive training sessions, they learn good agricultural practices (GAP) for growing coffee – such as the right way to prune and fertilise the coffee plants. However, the main focus is on entrepreneurial skills – developing business models and setting prices for their services. Feedback workshops enable the teams to share accounts of successes and failures and to learn from one another.
Armed with this expertise, the teams approach local coffee-growers and offer them their services as independent advisors. After a number of initial hurdles – it took some time for the farmers to realise that it did make sense to pay for advice from the young teams – interest in these advisory services has been increasing steadily.
This in turn has led to a marked increase in coffee production in some of the project areas, improving the livelihood of coffee farmers. At the same time, the young people learn that they can make a difference and can make a successful living for themselves in their own region. The team members encourage each other to be business-minded in their thinking. Some of them have already been so successful that they were able to acquire further sources of income, such as a small livestock farm. For Kyagalanyi Coffee, the co-financing and support provided by DEG was instrumental in allowing them to develop the Coffee Youth Teams.
Further information