Tip: Activate javascript to be able to use all functions of our website
DEG Forum: Ethiopia - a country on the move
News from 2018-11-19 / DEG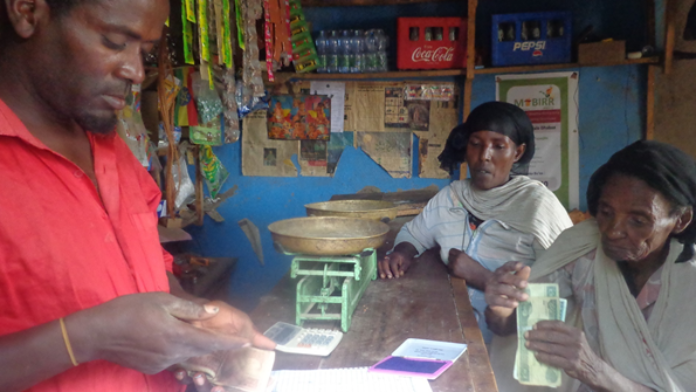 Ethiopia is changing. At a DEG Forum, the founders of DEG customer M-BIRR report on opportunities and challenges arising from these changes.
Political thaw, peace with neighbouring Eritrea after decades of war, economic reforms and the announcement of free elections - Ethiopia is on the move. At the same time, the country with more than 100 million inhabitants is still one of the least developed countries in the world and ranks among the worst in the world in the "Ease of Doing Business Index".
At a DEG Forum, DEG customers Thierry Artaud and Jim Noctor reported on what it means to set up a company in Ethiopia. In 2009, they founded the Ethiopian FinTech M-BIRR. The mobile money service provider helps to advance cash-free payments in the country and works towards improving access to banking services on a wide scale. DEG has been a shareholder in M-BIRR since early 2018. Other investors include the European Investment Bank (EIB) and Finnfund.
Access to banking services via mobile money
Over 1.2 million customers are already registered on the platform for mobile payments. With M-BIRR they can easily transfer money, purchase goods, receive salaries and settle invoices by mobile phone. For the first time it is possible in Ethiopia to transfer money between accounts of different banking institutions. Customers do not require web-enabled phones to use M-BIRR as it operates on the GSM signalling channel, which can also be received by older mobile phones.
M-BIRR has already 1,700 branches throughout the country. In addition, more than 6,200 agents deliver its services in small shops or petrol stations, where customers can withdraw money and use the mobile money service even if they don't own a mobile phone.
Also disbursement of funds from aid programmes is now arranged to a large extent through M-BIRR. The advantage is that cash or food no longer have to be transported through the entire country. The recipients can pick up the money at their local M-BIRR agent, using the PIN card issued to them. There is also a solution for old and blind people: They can securely conduct financial transactions by using a bracelet that comes with a printed code that can be scanned.