Tip: Activate javascript to be able to use all functions of our website
Award: DEG certified as family-friendly company
News from 2018-06-28 / DEG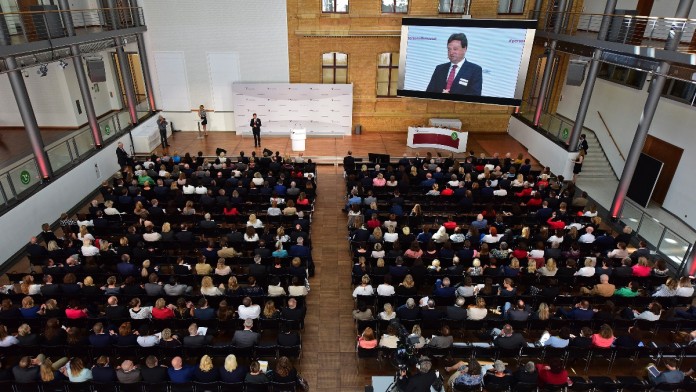 DEG has again been recognised for its family-friendly and life-stage-aware personnel policy with an "audit berufundfamilie" certificate.
DEG received an award as a family-friendly and life-stage-aware employer on Wednesday, 27 June 2018. At a gala event in Berlin, it received the "audit berufundfamilie" (career and family audit) certificate conferred by berufundfamilie Service GmbH, a Hertie Foundation initiative.
Enhancing the compatibility of career, family and private life
DEG has been taking part in the audit since 2012. Some things have changed since then: ending of core working hours, making working hours and location more flexible, significantly more women in management positions – DEG has adopted these measures in recent years to enhance the compatibility of career, family and private life. At present around 570 employees can benefit from these family-friendly arrangements.
DEG certified as family-friendly employer for third time in succession
To be awarded the seal of quality again, DEG had previously undergone a thorough auditing procedure. This involves the auditor and company jointly identifying fields of action. The targets are systematically recorded and their implementation monitored over a three-year period. At DEG, both the Management Board and other managers as well as employees are involved in the audit process.
More than 1,700 employers have been awarded the certificate since 1999. They are regarded as the pioneers of a family-friendly personnel policy, as they provide considerably better arrangements for reconciling career, family and private life in comparison with the average German employer.