Tip: Activate javascript to be able to use all functions of our website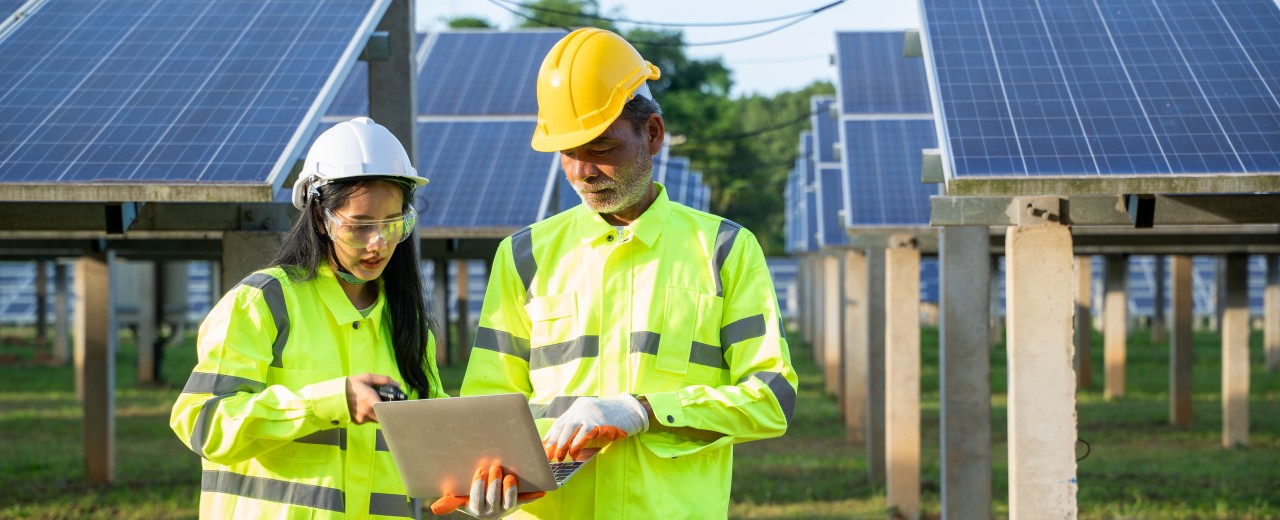 Infrastructure & Energy: Our solutions
Whether you're investing in renewable energy, telecommunications or water supply and waste water treatment – we offer private companies a suitable, viable and flexibly structured financing for their sustainable infrastructure investments and individual advice.
As a reliable and professional partner, we advise you right from the start, backed by in-depth expertise. You benefit from our extensive experience in the field of infrastructure and renewable energy investments in emerging-market and developing countries, our network and our 19 locations in Africa, Asia, Europe and Latin America. As a development financier mandated by Germany, we also have a variety of contacts available to us in a number of countries.
Financing
Our solutions for private infrastructure companies comprise various financing options – tailored to your project and its specific requirements: long-term loans, equity capital, mezzanine financing and bonds. If required, we can also mobilise larger volumes for our customers by getting additional investors on board. Through our commitment we send positive signals to further investors.
Advice plus support
In addition to offering appropriate financing solutions, our strength is in providing tailored advice on infrastructure and renewable projects in developing markets. We can provide specialist advice on conceptual design and financing as well as arrange co-financing, with the aim of organising your project even more efficiently and sustainably.