Tip: Activate javascript to be able to use all functions of our website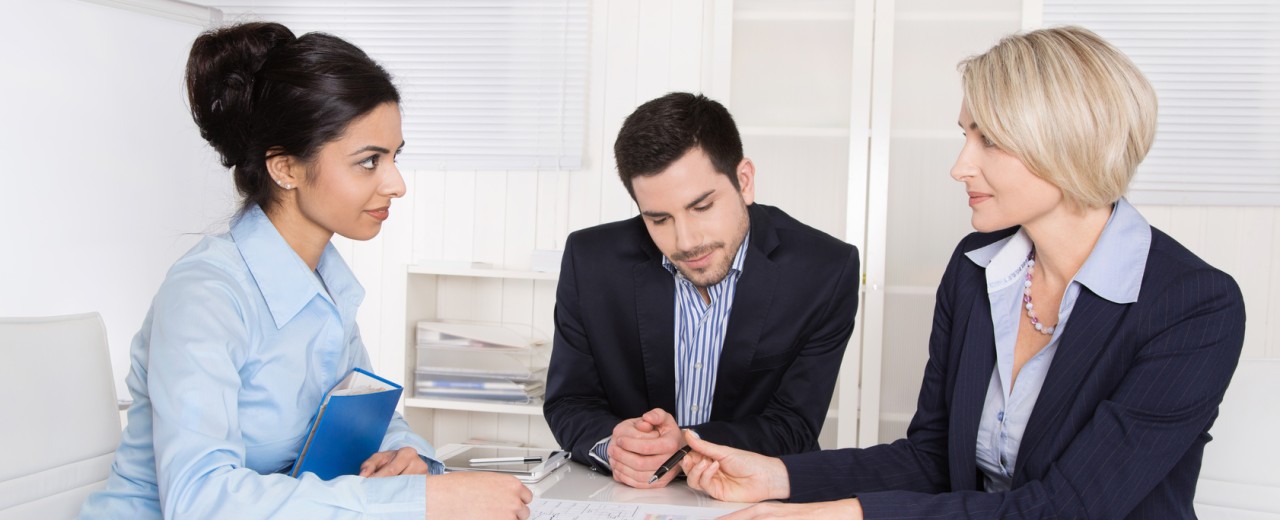 German Desk – Financial Support and Solutions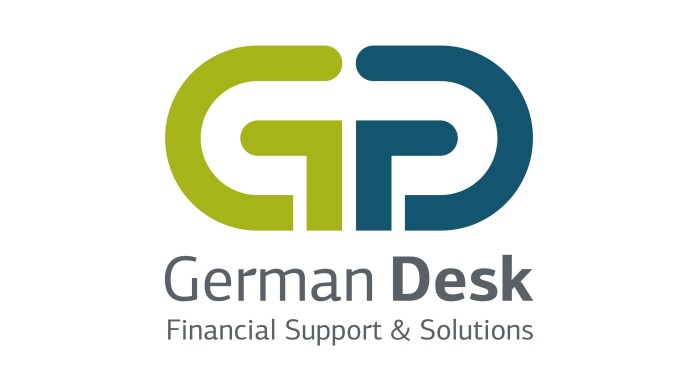 Together with partner banks and the local German Chambers of Commerce, DEG is offering "German Desks". The service is available for German SME companies and their local trading partners. The particular needs of German firms and their local partners are handled at the office by a bank employee who operates in both languages and cultures.
The range of services extends from setting up accounts through services for financing trade and transaction banking, to credit lines or investment financing for local companies wishing to acquire German equipment, for example. In this way, companies can benefit from the combined network of the bank, the Chamber of Commerce and DEG.
German Desks
help to bridge cultural and language gaps
establish a close link between the local bank, the local business community, the German Chambers of Commerce Abroad and DEG's representative office on the ground
serve as a bridge for financing solutions which DEG itself could not offer on site
We offer German Desks in Accra/Ghana, Dhaka/Bangladesh, Ho Chi Minh City/Vietnam, Jakarta/Indonesia, Lagos/Nigeria, Lima/Peru and Nairobi/Kenya.
Contact German Desk Vietnam
HDBank
Dai Thang Huynh
Head of Business Development Center
Commercial Banking Division
HDBank Head Office
25 Bis Nguyen Thi Minh Khai, Dist 1, HCM
M +84 903353 770

HDBank
Ho Chi Minh City Development Joint Stock Commercial Bank (HDBank) was established in 1990 as one of the first commercial banks in Vietnam. After over 30 years in existence, the Bank currently ranks as one of the leading joint stock commercial banks in Vietnam focusing on retail, SME and consumer segments.
HDBank
About Dai Thang Huynh
Dai Thang Huynh has gained experience in the banking and finance sector for over 25 years. In addition, he has experience in managing various Foreign Direct Investment companies in Vietnam. Since 2021, he has been the Head of Business Development center in charge of both local and FDI business in Commercial Banking Division at HDBank and the contact person for all FDI including German corporates and business clients.
Contact German Desk Bangladesh
Mutual Trust Bank
Emdadul Karim Quoreshi
Relationship Manager
German Desk
MTB Centre 26
Gulshan Avenue
Gulshan-1
Dhaka 1212
Bangladesh
T +880 (2) 984 6966, 9842429, Ext-2169
M + 880 1985555 365

Mutual Trust Bank Limited
Mutual Trust Bank Limited is a private commercial bank. Established in 1999 and with more than 100 branches, Mutual Trust Bank has a long term standing in the Bangladeshi market. With an experienced management team and a strong track record in the banking industry, the bank focuses especially on the corporate, SME and retail sector.
Mutual Trust Bank
About Emdadul Karim Quoreshi
Emdadul Karim Quoreshi is a German Desk Manager at Mutual Trust Bank, Bangladesh with 34 years of experience in Banking and International Trade Finance. He has been working in Bangladesh as a German Desk Manager since May 2018. With his long-time experience, the German Desk has been gaining momentum in Bangladesh.
Contact German Desk Ghana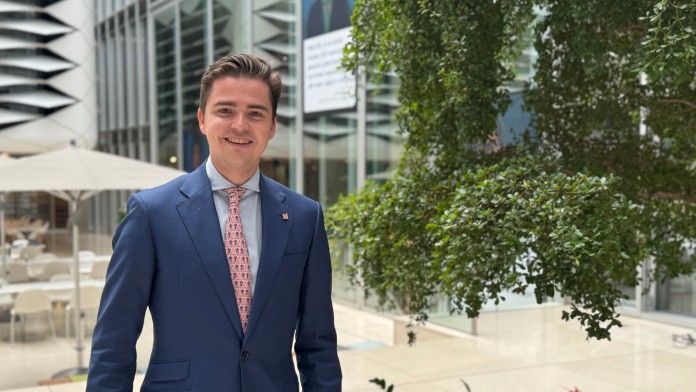 Access Bank Ghana Plc
Max Heinrich
German Desk Manager
German Desk
Access Bank (Ghana) Plc; Head Office
Starlets '91 Road - Opposite Accra Sports Stadium
Osu - Accra
Ghana
M +233 27 402 3335

Access Bank
Access Bank (Ghana) Plc is a full service commercial bank offering universal banking services to the Ghanaian economy since 2009. It is a subsidiary of the Access Bank Group headquartered in Nigeria, with presence in six other African countries and the United Kingdom.
Within Access Bank Ghana, a team takes care of your needs. Please feel free to contact us:
About Max Heinrich
Max Ernst Heinrich completed his bachelor's degree in Munich and St. Petersburg and later earned a Master's degree in Management from IE Business School in Madrid. He has worked in the treasury department at KfW, as well as in asset management, marketing, project management, and strategy consulting. When working with Knauf in Ghana, Max gained a good understanding of the local conditions. He has been supporting German corporate and business clients as the local German Desk Manager at Access Bank in Ghana since October 2022.
Contact German Desk Indonesia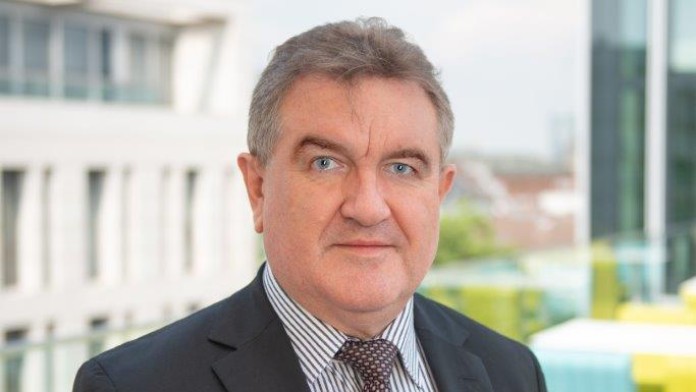 PaninBank
Volker Bromund
Relationship Manager
German Desk
Jl. Jendral Sudirman Kav. 1
Jakarta 10270
Indonesien
T +62 21 2276 7137
M +62 811 952 651

PaninBank
PaninBank is a publicly listed bank established in 1971. As of September 2017, the Bank's total assets reached USD 15.8 billion making it the 7th largest bank in Indonesia. The Bank has been growing its network to 563 offices across all regions in Indonesia, offering diversified products and services. The Bank's proven business model for financing SMEs business has made it one of the fastest growing retail banks.
Panin Bank
About Volker Bromund
Volker Bromund worked eighteen years in various positions for Deutsche Bank AG in Germany, Malaysia and Hong Kong. He also spent a total of eleven years in Indonesia. He has vast experience in credit, corporate banking/finance and restructuring. After leaving Deutsche Bank in May 2010, he started his own consultancy business in September of the same year, advising clients in all areas of financing and market entry. Since 2017, he has been assuming the role of Project Manager of the "German Desk Indonesia – Financial Support and Solutions" at PaninBank.
Contact German Desk Kenya
I&M Bank Limited
Sophie Kaminski
Senior Relationship Manager
German Desk
7th Floor, 1Park Avenue.
PO BOX 30238-00100
Nairobi, Kenya

Mobile: +254 772 547 328
Direct: +254 719 088 908
Board: +254 (20) 322 1000

I&M Bank
I&M Bank is a commercial bank founded in 1974. Since its inception, I&M Bank has evolved from a regional community bank to a publicly listed commercial bank offering a wide range of corporate and retail banking services.
I&M Bank
About Sophie Kaminski
Sophie Kaminski has in-depth intercultural finesse and business development skills, which she gained during several assignments in Asia, Africa and Europe. She is familiar with Kenya's market environment, working in Nairobi since the beginning of 2019. In 2020, she was appointed as DEG's German Desk Manager. As such, she handles all German-Kenyan relations at Kenya's I&M Bank Ltd, from corporate to personal banking.
Contact German Desk Nigeria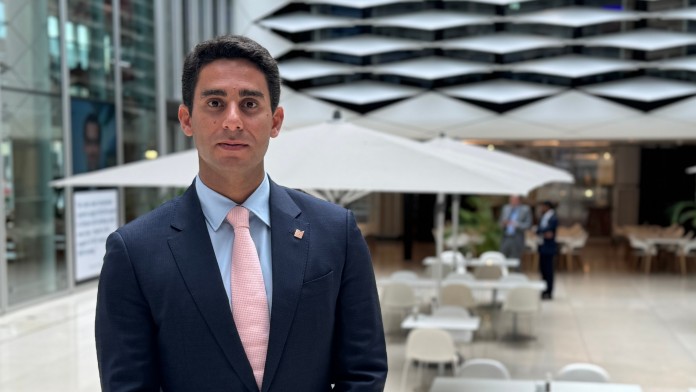 Access Bank Plc.
Sebastian Barroso da Fonseca
Head of German Desk
Commercial Banking Division
1st Floor Left Wing
Ikoyi -58
Awolowo Road
Ikoyi
Lagos State
Nigeria
T +234 81 26 33 09 66

Access Bank
Access Bank is a commercial bank founded in 1989. Since its inception, Access Bank has evolved from a regional bank to a publicly listed multinational bank that is now among the four biggest banks in Nigeria. The range of products and services is wide and covers most countries in Sub-Sahara Africa.
At Access Bank a German Desk Team is is happy to assist you.

Access Bank
About Sebastian Barroso da Fonseca
Sebastian Barroso da Fonseca heads the German Desk at Access Bank PLC, with responsibilities for the countries Nigeria and Ghana. In his previous role, he worked as a Cash Management & Trade Finance Officer within the Corporate & Investment Banking department at Deutsche Bank AG in Germany. With almost a decade of experience in the international banking sector, Sebastian is a banker on a mission to fulfil the potential of trade and boost growth in sub-Saharan Africa and Europe thanks to creative solutions. He graduated from the University of Applied Science in Regensburg with a dual degree in Business Administration and Economics.
Contact German Desk Peru
Michael Dillmann
Relationship Manager German Desk
Av. Jr. 24 No. 262 - Dpto. 203
Lima 41, Peru
T +51 986 098 302

Banco Pichincha
Banco Pichincha was founded as a commercial bank in 1986. Since 2001 it is an universal bank with a strong emphasis on business customers. The bank is primarily dedicated to medium-sized businesses.
Banco Pichincha
About Michael Dillmann
Michael Dillmann spent 22 years in various senior level banking positions with several top 50 US banks. Additionally, he has extensive experience in the financial investment industry as a former futures and commodities broker, venture capital investment manager, and investment advisor/consultant. Michael, born and raised in Peru as a German-Peruvian citizen, spent 22 years of his career in the United States, 3 in Germany, and the last 5 in Peru. He has extensive experience in the bank compliance area, corporate banking, as well as investment advisory and management. In May of 2016 he returned to Lima, Peru (his home country), and since then he has started his own business (Chalet Gourmet), commercializing organic food products, and served as Venture Capital Investment Manager and Partner.