Tip: Activate javascript to be able to use all functions of our website
Ijoma Mangold gives reading at DEG
News from 2018-05-28 / DEG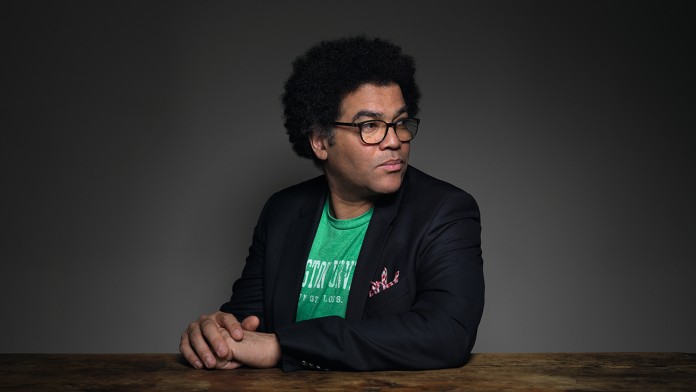 As part of the festival "Literatur in den Häusern der Stadt" (Literature in the houses of the city), Ijoma Mangold will read on 7 June at DEG from his book "Das deutsche Krokodil" (The German crocodile). With subtle humour, he tells the story of his childhood and youth in Germany as a person from white and black descent.
Ijoma Mangold grew up in Heidelberg in the 1970s, his mother was from Silesia, his father came from Nigeria to Germany, where he returned after a short time. Later Mangold studied literature and philosophy in Munich and Bologna out of passion for Thomas Mann and Richard Wagner. Since 2013, Ijoma Mangold has been head of literature of the newspaper "Die ZEIT". He hosts "Die Vorleser" on ZDF and is a member of the critics' quartet of the programme "lesenswert".
Reading on 7 June at 8:30pm at DEG
The festival "Literatur in den Häusern der Stadt" started in Cologne in 2001. For the readings, citizens provide their homes, companies their business premises and artists their ateliers.
Further information