Tip: Activate javascript to be able to use all functions of our website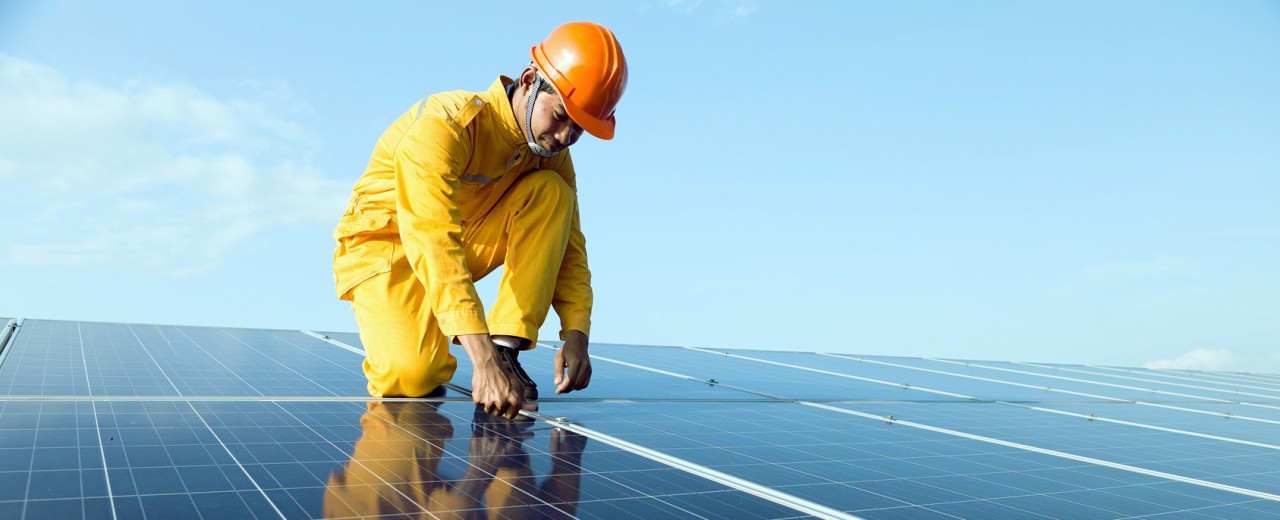 Boosting climate-friendly Technology
DEG is running the programme "Climate partnerships with the private sector" with a focus on the promotion of technology and knowledge transfer in order to support the development of a climate-friendly economy.
The initiative aims at mobilising additional actors from the private sector for climate protection in developing and emerging-market countries.
The projects carried out so far are from different areas and vary according to scale. They range from demonstration projects for technologies such as energy-efficient biogas plants or heat recovery installations, to a photovoltaic training centre and an online-tool for emission-reducing production methods in the textiles and footwear industry.
What is supported?
The programme supports private-sector projects that
promote the introduction of climate-friendly technology,
adapt proven technology for greenhouse gas reduction to the specific conditions in the target countries or
demonstrate the application of innovative technology
and have a structure-building effect in connection with the use of climate-friendly energy.
Furthermore, it is important that the projects are not required by law, cannot be realised without public contribution and have not yet been started. As a general rule, all countries included in the DAC List of ODA Recipients are possible project countries. Preference, however, is given on projects in emerging-market countries such as India, Brazil, South Africa and Mexico.
Who can participate?
German and European companies, also in cooperation with local companies, are eligible for the programme if their good financial standing ensures the economic viability and sustainability of the project. Accordingly, the company must
have an annual turnover of at least 1 million euros,
have a staff of at least ten people
and have been in operation for at least three financial years.
What does the process look like?
Interested companies are invited to submit project proposals to DEG at any time. In the event of a positive decision, the company and DEG jointly develop a comprehensive project concept. An amount of up to EUR 200,000 per project can be provided through the programme. The company has to contribute at least 50 per cent of the overall project cost.
Where do the funds come from?
The programme "Climate partnerships with the private sector" is supported within the framework of the "International Climate Initiative" (IKI) of the BMU. The initiative aims at supporting developing and emerging-market countries in establishing the political and economic framework needed for improved climate protection. IKI is funded from the budget of the BMU.
Project examples
Here you can find information on some of our financed projects at a glance.