Tip: Activate javascript to be able to use all functions of our website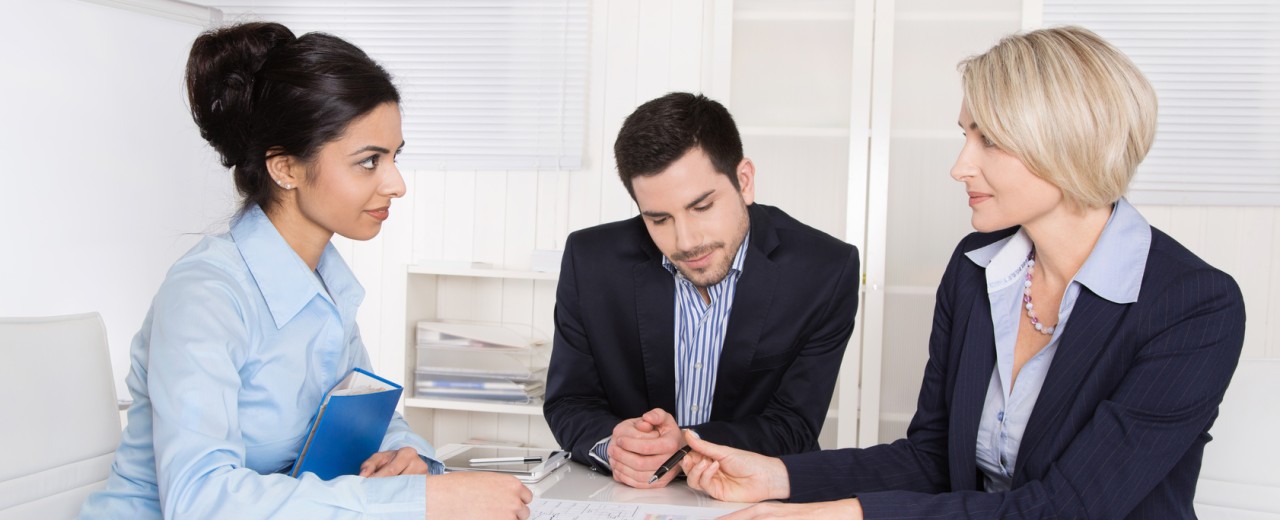 German Desk – Financial Support and Solutions
Together with partner banks and the local German Chambers of Commerce, DEG is offering "German Desks". The service is available for SME German companies and their local trading partners. The particular needs of German firms and their local partners are handled at the office by a bank employee who operates in both languages and cultures.
The range of services extends from setting up accounts through services for financing trade and transaction banking, to credit lines or investment financing for local companies wishing to acquire German equipment, for example. In this way, companies can benefit from the combined network of the bank, the Chamber of Commerce and DEG.
German Desks
help to bridge cultural and language gaps
establish a close link between the local bank, the local business community, the German Chambers of Commerce Abroad and DEG's representative office on the ground
serve as a bridge for financing solutions which DEG itself could not offer on site
We offer German Desks in Accra/Ghana, Lagos/Nigeria, Nairobi/Kenya, Dhaka/Bangladesh, Jakarta/Indonesia and in Lima/Peru.
Contact German Desk Bangladesh
Mutual Trust Bank
Emdadul Karim Quoreshi
Relationship Manager
German Desk
MTB Centre 26
Gulshan Avenue
Gulshan-1
Dhaka 1212
Bangladesh
T +880 (2) 984 6966, 9842429, Ext-2169
M + 880 1985555 365

Mutual Trust Bank Limited is a private commercial bank. Established in 1999 and with more than 100 branches, Mutual Trust Bank has a long term standing in the Bangladeshi market. With an experienced management team and a strong track record in the banking industry, the bank focuses especially on the corporate, SME and retail sector.
Mutual Trust Bank
Contact German Desk Ghana
Access Bank Ghana Plc
Sebastian Barroso da Fonseca
Relationship Manager
Access Bank (Ghana) Plc; Head Office
Starlets '91 Road - Opposite Accra Sports Stadium
Osu - Accra
Ghana
T +233 (0) 30 27 42 699
M +233 (0) 57 76 85 195

Access Bank (Ghana) Plc is a full service commercial bank offering universal banking services to the Ghanaian economy since 2009. It is a subsidiary of the Access Bank Group headquartered in Nigeria, with presence in six other African countries and the United Kingdom.
Access Bank (Ghana) Plc
Contact German Desk Indonesia
PaninBank
Volker Bromund
Relationship Manager
German Desk
Jl. Jendral Sudirman Kav. 1
Jakarta 10270
Indonesien
T +62 21 2276 7137
M +62 811 952 651

PaninBank is a publicly listed bank established in 1971. As of September 2017, the Bank's total assets reached USD 15.8 billion making it the 7th largest bank in Indonesia. The Bank has been growing its network to 563 offices across all regions in Indonesia, offering diversified products and services. The Bank's proven business model for financing SMEs business has made it one of the fastest growing retail banks.
Panin Bank
Contact German Desk Kenya
I&M Bank Limited
Phillip Kuck
German Desk Koordinator DEG
I&M Bank is a commercial bank founded in 1974. Since its inception, I&M Bank has evolved from a regional community bank to a publicly listed commercial bank offering a wide range of corporate and retail banking services.
I&M Bank
Contact German Desk Nigeria
Access Bank Plc.
Sebastian Barroso da Fonseca
Head of German Desk
Commercial Banking Division
1st Floor Left Wing
Ikoyi -58
Awolowo Road
Ikoyi
Lagos State
Nigeria
T +234 81 26 33 09 66

Access Bank is a commercial bank founded in 1989. Since its inception, Access Bank has evolved from a regional bank to a publicly listed multinational bank that is now among the four biggest banks in Nigeria. The range of products and services is wide and covers most countries in Sub-Sahara Africa.
At Access Bank a German Desk Team is is happy to assist you.

Access Bank
Contact German Desk Peru
Banco Pichincha
Cesar Alva Miera
Relationship Manager
German Desk
Av. Jorge Basadre, 310 - Piso 3
San Isídro, Lima 27
Peru
T +511 612 2000 Anexo 5649
M +51 979 742 321

Banco Pichincha has 30 years of experience in Peru, under the backing of Grupo Pichincha, one of the most important financial groups in Latin America. The bank's main objective is to contribute to the development of medium and large companies.
Banco Pinchincha