Tip: Activate javascript to be able to use all functions of our website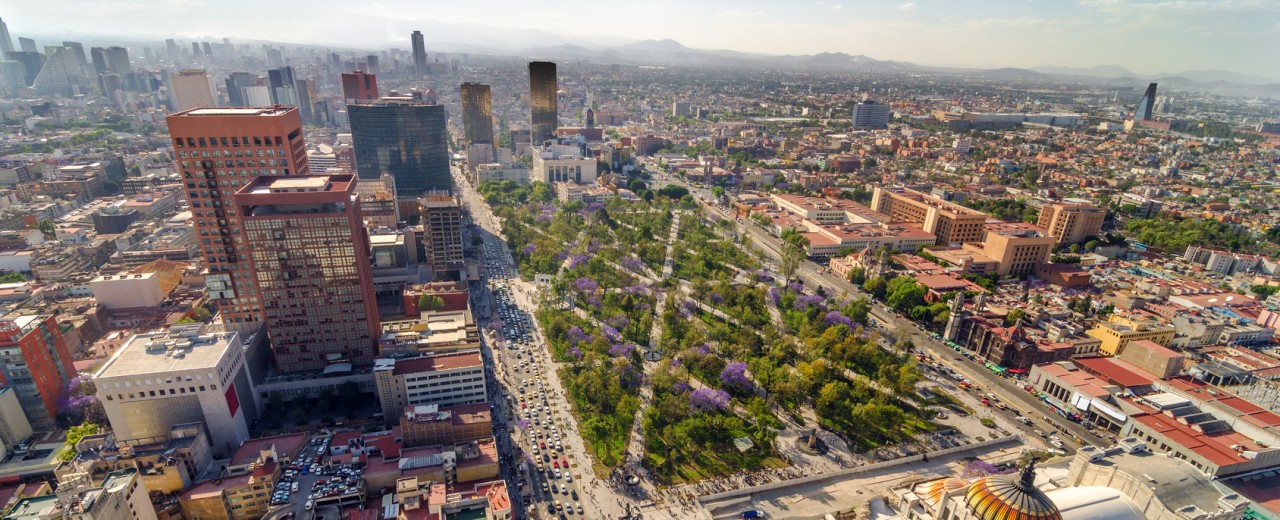 DEG Representative Office Mexico City | Mexico
Since 2003 we have been represented by an office in Mexico City. On site we finance and support local companies as well as German companies operating in Mexico. We offer long-term loans and equity capital for financial institutions, funds and infrastructure projects. Our promotional programmes help companies to make their investments even more sustainable.
Overall, Mexico has become the manufacturing base of North America due to its workforce and geographical location. Numerous multinational companies take advantage of the low wages and good level of education and the good infrastructure in the north and centre of the country for their production and manufacturing facilities. The main export goods are vehicle parts and (electrical) engineering components. Here, 80% of Mexican exports go to the USA and 3% to Canada. China and Germany follow with 2% of exports each. Apart from the crisis in 2008/2009, Mexico was able to record continuous economic growth from the 1990s until 2018 and is now an OECD and G20 member country with a GDP of 1223.81 billion US dollars. The country offers investors good conditions: Mexico has free trade agreements with over 40 countries and focuses primarily on the production of high-quality industrial goods.
Our solutions for your investment in Mexico
DEG's team in Mexico City
Office Director Johannes Goderbauer (right) and his team accompany the customers in Mexico.
DEG's network in Mexico City
In Mexico City we often work closely together with KfW IPEX-Bank. This enables us to offer our customers one-stop service, especially for larger investments. The partner is located in the same building, so distances are short.
Success stories from the region