Tip: Activate javascript to be able to use all functions of our website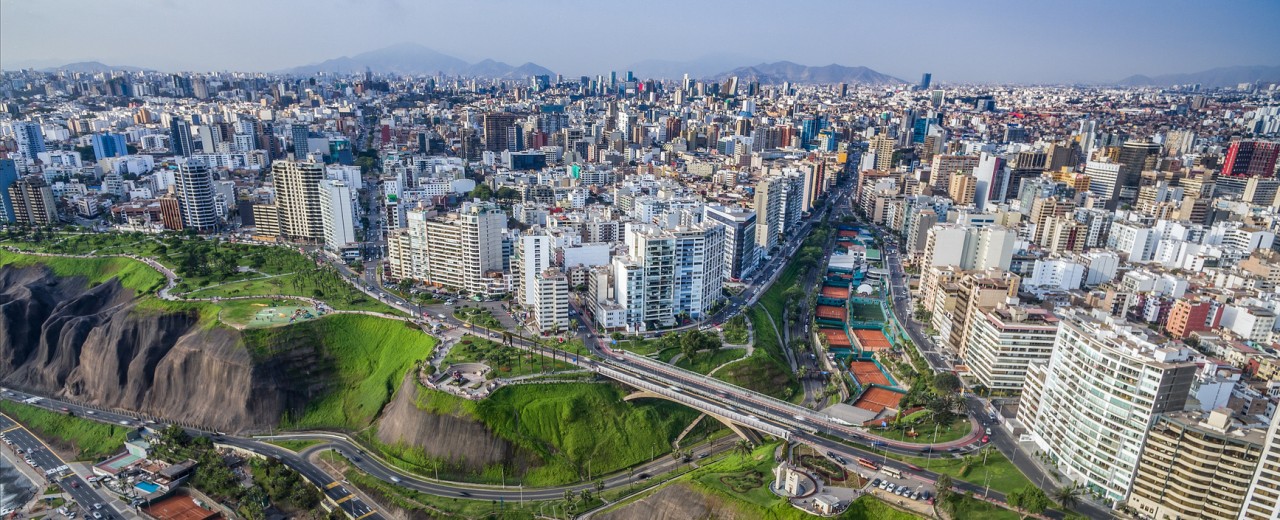 DEG Representative Office Lima | Peru
The DEG team in Lima advises financings in the manufacturing sector, in the financial sector - especially refinancing for SME business and housing finance - and in the agricultural sector. Another focus is infrastructure finance, for instance in the field of energy supply with a focus on renewable energies.
The staff look after clients wishing to invest in the Andean Community of CAN, America's third largest integration area after NAFTA and Mercosur. These include Bolivia, Ecuador, Colombia and Peru. The Andean region is rich in natural resources and has considerable economic potential. Colombia, for example, will pass the 50 million population mark by 2018. After a brief period of weakness, Colombia's economy is once again on the upswing. According to the renowned economic research institute Fedesarrollo, the gross domestic product (GDP) is expected to grow by an average of 3 percent annually between 2018 and 2022. In particular, the dynamic agricultural sector, investments in infrastructure and low interest rates should stimulate the economy. In addition, the growing middle class is consuming more and more.
Our solutions for your investment in Peru
DEG's network in Peru
Together with its partner bank, Banco Pichincha and the German-Peruvian Chamber of Industry and Commerce, DEG is also offering a German Desk in Lima, covering Peru and the Andean region. Starting from 1 February 2017, the service will be available for German SME companies and their local trading partners.
Sucess stories from the region