Tip: Activate javascript to be able to use all functions of our website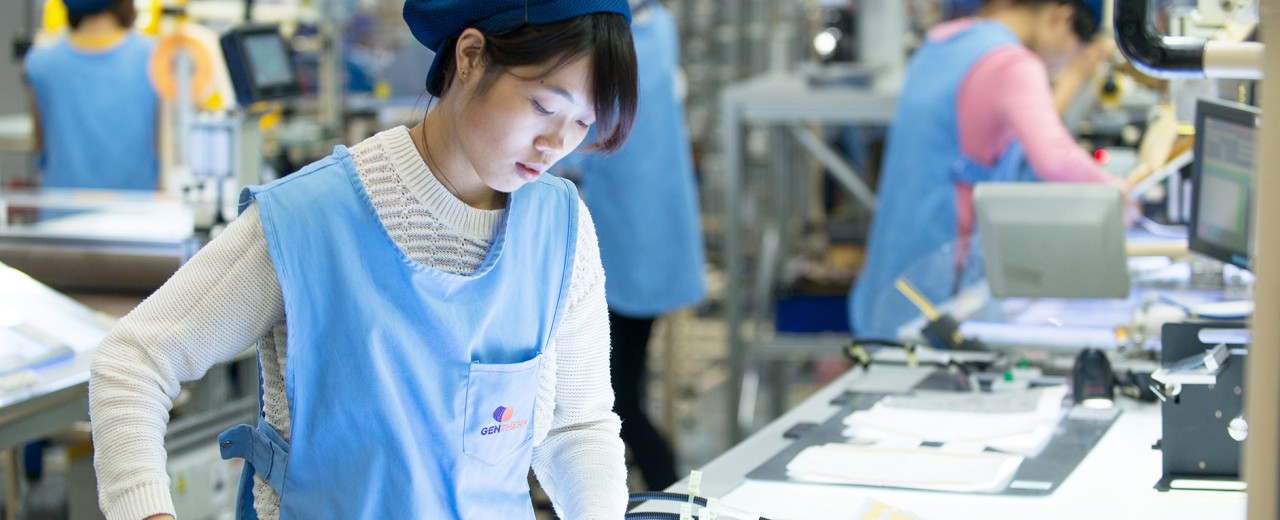 Our solutions for corporates
As an enterprise from the agricultural, industrial or service sector, you need an experienced partner who develops appropriate solutions in dialogue with you and stands by your side – even in difficult times. We offer you the right long-term financing and packaged solutions tailored to your needs.
Working in close partnership with you, we work out a carefully thought-out, viable financing solution for your undertaking that takes reasonable account of potential risks. We have the required industry know-how together with knowledge about local circumstances and framework conditions. With our international network, we can also arrange large-scale funding by involving other financiers, if required.
Long-term loans
With our long-term loans, we offer you tailor-made funding solutions at matching maturities for your company worldwide.
Acting as arranger of syndicated financings, we can also mobilise other financing partners and offer a joint financing package.
What we offer:
• Currency: EUR or USD, in certain cases local currency
• Term: generally between 4 and 10 years
• Collateral: usually as the company's fixed assets in the country of investment
• Interest rate: fixed or variable, market-oriented depending on project and country risks
• Structuring: tailor-made and according to the customer's requirements
Equity investments
We can also support your growth with equity capital. As a minority shareholder, we generate positive momentum for your business development and reputation. Our involvement is viewed positively by financing institutions, supervisory authorities and rating agencies.
What we offer:
• Equity participation in the company in the country of investment
• As a rule with a minority stake
• Variable structuring of risk components
• In certain cases, voting rights and seat on the company's supervisory board
• Clearly defined exit strategies
Mezzanine finance
With our subordinated loans, we take on higher risks and offer you individual solutions to supplement your equity capital basis.
What we offer:
• Financing form between equity capital and debt capital
• Project-specific structuring
• Subordinated collateral
• Term: generally 10 years, but also longer
• Risk-appropriate return
• Possibility of conversion to equity, if appropriate
Promotional programmes for corporates
In addition to long-term financing, we offer promotional programmes to support corporates in a targeted way. In this way we can co-finance various accompanying measures.
German Desks – Financial Support and Solutions
Jointly with local partner banks, our German Desks offer SME German and local firms a range of financial solutions to support them in developing their exchange of goods. These solutions include credit lines or investment financing for local companies wishing to acquire German equipment or services, for example.
We offer German Desks in Accra/Ghana, Dhaka/Bangadesh, Jakarta/Indonesia,Nairobi/Kenya, Lagos/Nigeria and in Lima/Peru.