Tip: Activate javascript to be able to use all functions of our website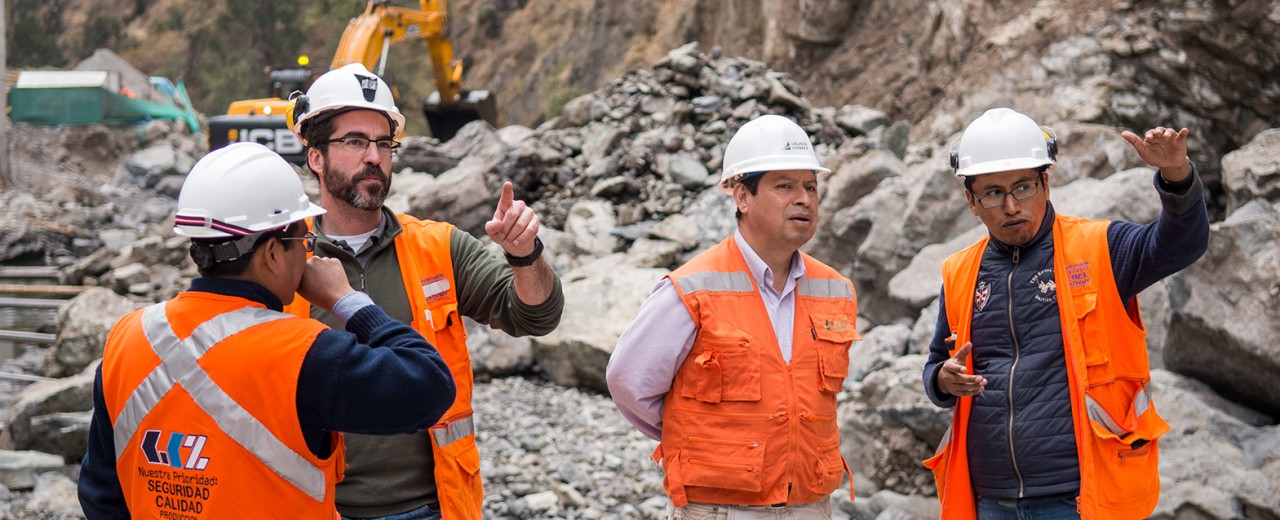 Our solutions for project financing
Whether you're investing in renewable energy, telecommunications or water supply and waste water treatment – we develop the right solution for sustainably viable, flexibly structured financing to meet the needs of your transaction.
We can advise you right from the start, backed by in-depth expertise. You also benefit from our wide network in emerging and developing countries, our comprehensive knowledge of sectors and industries, and our 21 locations in Africa, Asia, Europe and Latin America. As a development financier mandated by Germany, we also have a variety of contacts available to us in a number of countries.
Financing for project financiers
Long-term loans
Our cashflow-based project financing enables us to offer you tailored finance solutions at matching maturities for private infrastructure companies in the areas of energy, transport, utilities and telecommunications.
As an arranger of syndicated finance, we get further finance partners on board, enabling us to offer complete loan financing from a single source.
What we offer:
• Currency: EUR or USD, in certain cases local currency
• Term: generally between 4 and 18 years
• Interest rate: fixed or variable, market-oriented depending on project and country risk
• Collateral: usually as the company's fixed assets in the country of investment
• Structure: tailor-made and in compliance with the customer's needs
Equity investments
We can also support your growth with equity capital. As a minority shareholder, we generate positive momentum for your project development and your reputation. In the development of regional and supra-regional platforms, the stake may be taken at holding company level or, in particular cases, at project level.
What we offer:
• Equity participation at holding company level or in the project company in the country of investment
• Generally a minority stake
• Variable structuring of risk components
• Voting rights and seat on the supervisory board on a case-by-case basis
• Clearly defined exit rules
Mezzanine finance
Through our subordinated loans, we take on greater risks and offer you individual solutions to supplement your equity capital basis.
What we offer:
• Form of finance between equity and debt capital
• Project-specific structuring
• Subordinated collateral
• Return appropriate to the risk level
• Conversion option
Promotional programmes for project financing
In addition to long-term financing, we offer promotional programmes to support project financiers in a targeted way. In doing so we can provide specialist advice on conceptual design and financing as well as arranging co-financing, with the aim of organising your transaction even more efficiently and sustainably.