Tip: Activate javascript to be able to use all functions of our website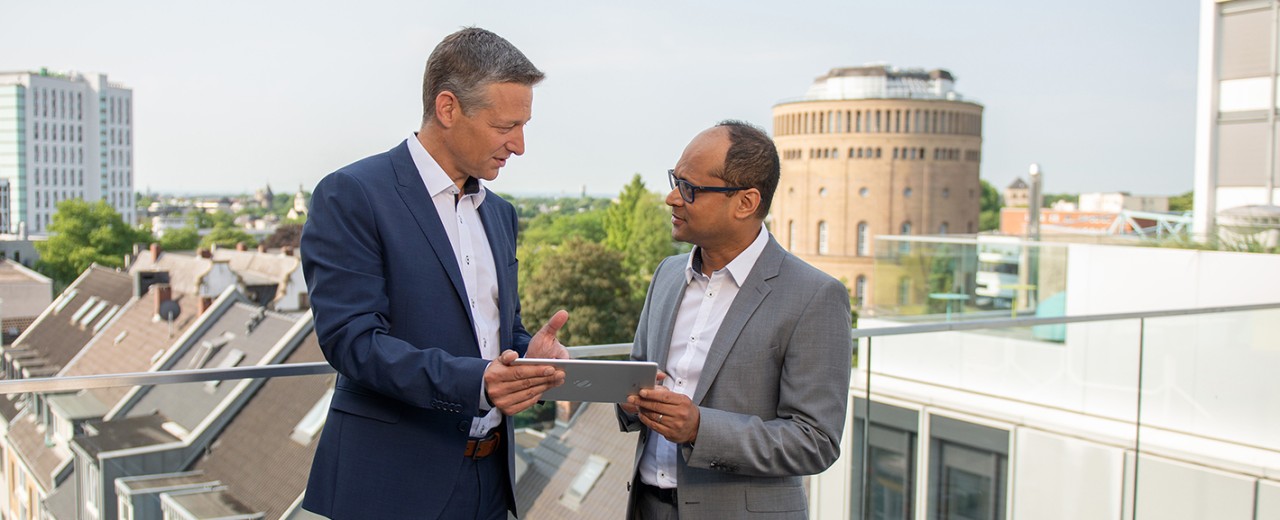 Funds
As the fund manager of a private equity fund investing in companies located in developing and emerging markets, you benefit from our in-depth expertise in funds and co-investment.
Reliability, speed and an understanding of structuring are crucial to your success. As a development finance institution we stand for dependability and long-term commitment. We also offer support for company analysis and for introduction of the leading environmental, social and corporate governance standards.
Our fund and structuring experts are here to advise and support you in developing your fund. As an active and successful co-investor, we can efficiently close capital gaps for your investments in portfolio companies or act as a sparring partner in relation to content. As a further example, in the environmental and social sphere we can take responsibility for certain areas of due diligence and implementation control.
DEG is one of the world's most experienced investors in emerging markets, with a portfolio of more than 130 active fund investments and over 100 direct and co-investments.
We will help you to build up a strong and effective network. For this purpose we bring you together with appropriate decision-makers and potential investors. You can also count on the staff at our 21 locations in Africa, Asia, Europe and Latin America.
Investment in funds
Equity investments
We provide you with support from the very beginning. Through our investment in your fund, we can offer you a stable capital base, as an anchor investor and signaller even in the first closing. If necessary, we can also invest in portfolio companies on equal terms as a co-investor.
What we offer:
• Capital investment in the fund
• Subscription generally as early as first closing
• Representation of investors and advice for general partner through seat on the fund's Advisory Committee
• Support also for challenges in your portfolio through our Business Support Services
• Investment possible as experienced co-investor in the fund's portfolio companies
• Fund investments starting from USD 10 million and a DEG share of <20% in the final closing
Loans
In selected cases, DEG can also offer loan financing for the portfolio companies of its fund managers.
Promotional programmes for funds
If we invest in your fund, we also offer support programmes for you and the companies that you finance. In this way we can co-finance various accompanying measures.
Business Support Services
The BSS programme aims to enhance the sustainability of funds and the companies in which they invest, with regard to their environmental and social commitment, and to promote good business practices. Areas in which BSS can be supportive include, for example, corporate governance, risk management, resource and energy efficiency, as well as further training for employees and suppliers.
We can also advise you in relation to other challenges. Together with you, we can develop solutions to boost the performance and positive development of the fund or the companies in which you invest.
Common topics for Business Support Services:
Advice on environmental and social management
We invest in funds that have a high-quality environmental and social management system. As a result, they should be able to identify risks in the environmental and social sphere and to control them specifically. If there is a need for advisory when introducing a system of this type, DEG can finance a portion of the costs.
Your challenge
We also offer you support with other challenges and develop individually tailored solutions in partnership with you and your company.