Tip: Activate javascript to be able to use all functions of our website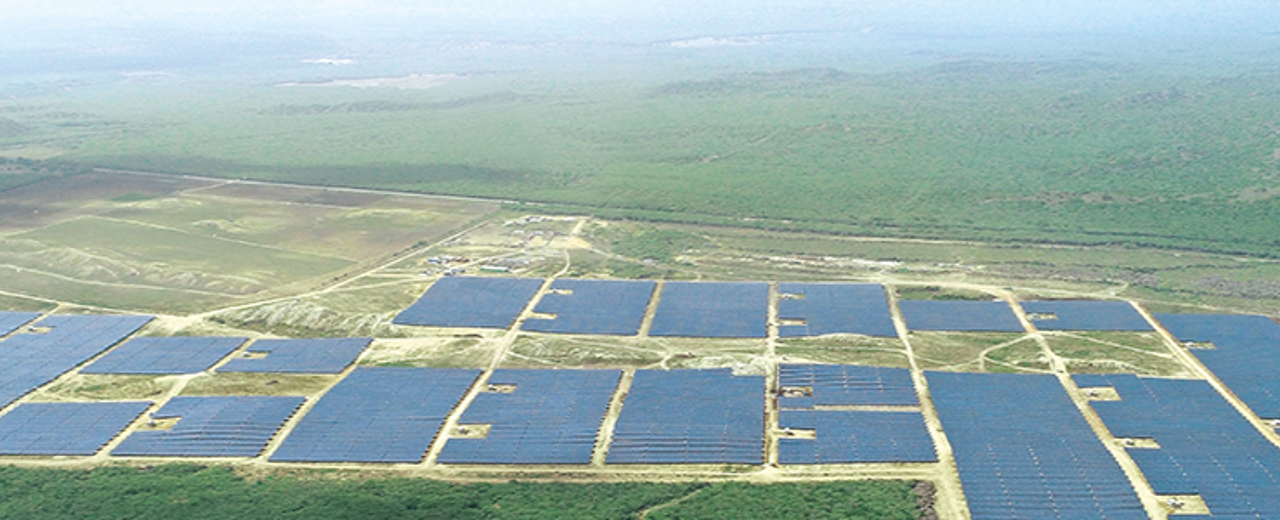 Solar power for the Caribbean
Developing and emerging-market countries are often highly dependent on fossil fuels - this also holds true for the Dominican Republic. Yet the conditions are ideal for year-round production of solar power.
The Montecristi solar park in the Dominican Republic makes an important contribution towards the development of a sustainable energy supply. In 2018, DEG arranged a long-term loan of USD 62 million for the operating company Montecristi Solar FV S.A.S. to fund the development of its solar park. DEG's own share amounted to around USD 20 million. Other lenders include the Dutch FMO and BIO from Belgium. The German company F&S Solar is involved both as project developer and investor.
The 116 MW plant, located in the north-west of the Dominican Republic, was finished and put in operation in 2019. Under a Power Purchase Agreement (PPA), the electricity generated will be fed into the state grid for 20 years.
The plant is providing environmentally friendly electric power to around 100,000 households, while eliminating 108,000 tonnes of CO2 emissions every year.
Management plan for biodiversity on site
A biodiversity concept in accordance with international standards was also developed and implemented during the development of the solar park, in cooperation with the "Jardin Botanico Nacional" and a team of experts, supported by DEG. For example, the bush vegetation on the site of the solar park was preserved and a compensation area was created to maintain or even enhance the ecological value of the land. Different plant species were moved within the site and eight different orchid species were introduced.
With this financing, DEG supports the development of renewable energy in emerging economies and developing countries, such as the Caribbean, in compliance with international environmental and social standards. What is more, it supports the expansion of an experienced German SME into new markets.