Tip: Activate javascript to be able to use all functions of our website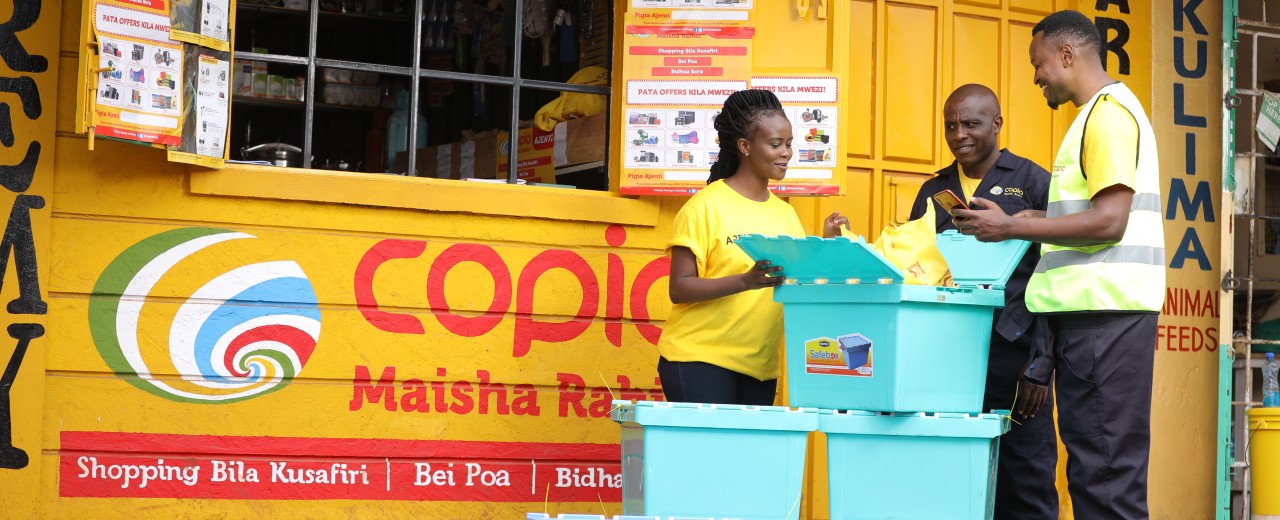 Inclusive e-commerce for East Africa
To date, around 750 million people in Africa with low or middle incomes only have limited access to everyday goods or must travel long distances and pay high prices to obtain them. To reach the under-supplied East African consumer market, Kenyan e-commerce company Copia Global – which was founded in 2013 – uses a combination of customer orientation, modern technology, an agent model and its own delivery system. The fast-growing retailer now employs more than 1,000 people in Kenya and Uganda, as well as having some 35,000 agents and more than a million customers.
In 2018, as part of its Up-Scaling programme, DEG provided the young company with start-up financing of around three quarters of a million euros, which it used to develop its last mile delivery system and technological infrastructure. DEG invested USD 7.5 million in Copia in 2022, once the company had succeeded in establishing itself on the market. This investment is part of a financial package of around USD 50 million that helps to drive the company's expansion plans.
To reach its target group, Copia uses a network of thousands of local micro-businesses – for example kiosks – that are predominantly run by women. Copia customers can order and collect their goods there without needing to have a bank account, internet connection or their own delivery address. This allows them to participate in e-commerce as well. Besides boosting their income by acting as agents, the micro-businesses can make use of financial services provided by Copia.
Thanks to start-up financing from DEG's Up-Scaling programme, Copia has been able to make further investments in expanding its innovative business model, thereby improving access to affordable everyday goods in East Africa. With additional equity capital, we are now helping the e-commerce company with its pan-African expansion.