Tip: Activate javascript to be able to use all functions of our website
Solar power for Africa
From an energy policy perspective, many regions in Africa are still uncharted territory. It is frequently rural areas that are not connected to the power grid at all, or only receive a few hours of electricity per day. At the same time, a reliable supply of affordable power is a key requirement for lasting development.
The German start-up company Mobisol came up with a clever idea: it offers solar home systems, which generate enough power to provide light for several rooms, charge mobile phones and operate electrical appliances. The technology does not cause any air or noise pollution, and makes Mobisol customers independent of efforts to expand the power grid.
The Mobisol solar home systems are designed in such a way that the solar modules can be installed easily by locally trained Mobisol technicians. Customers pay through mobile banking services in the form of text messages in monthly instalments of just 30 cents per day for the smallest systems.
DEG has been a supporter of Mobisol GmbH through various growth stages since it was founded in 2010. In 2012 it provided the company with develoPPP.de funds from the Federal Ministry for Economic Development and Cooperation (BMZ) for a pilot project. This helped Mobisol to pre-finance around 2,000 solar home systems. Two further financing deals followed from the Up-Scaling Programme, which DEG uses to promote innovative business models. In 2015 DEG extended an additional loan to Mobilsol and it also invests in the company. This financing will facilitate a broad expansion of Mobisol's activities – 150,000 people in rural East Africa already use Mobisol systems.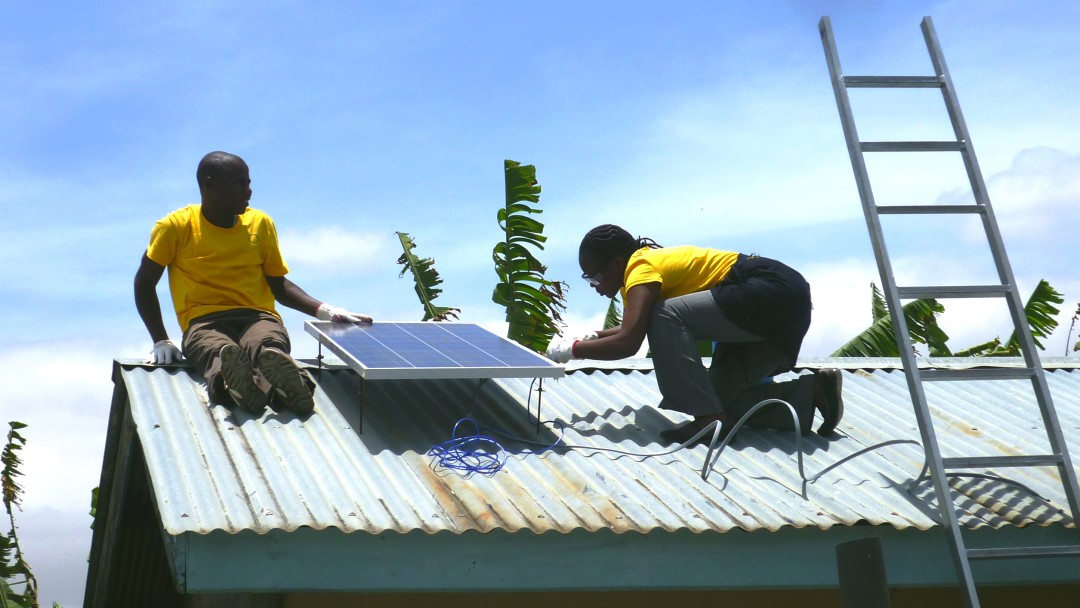 Further information