Tip: Activate javascript to be able to use all functions of our website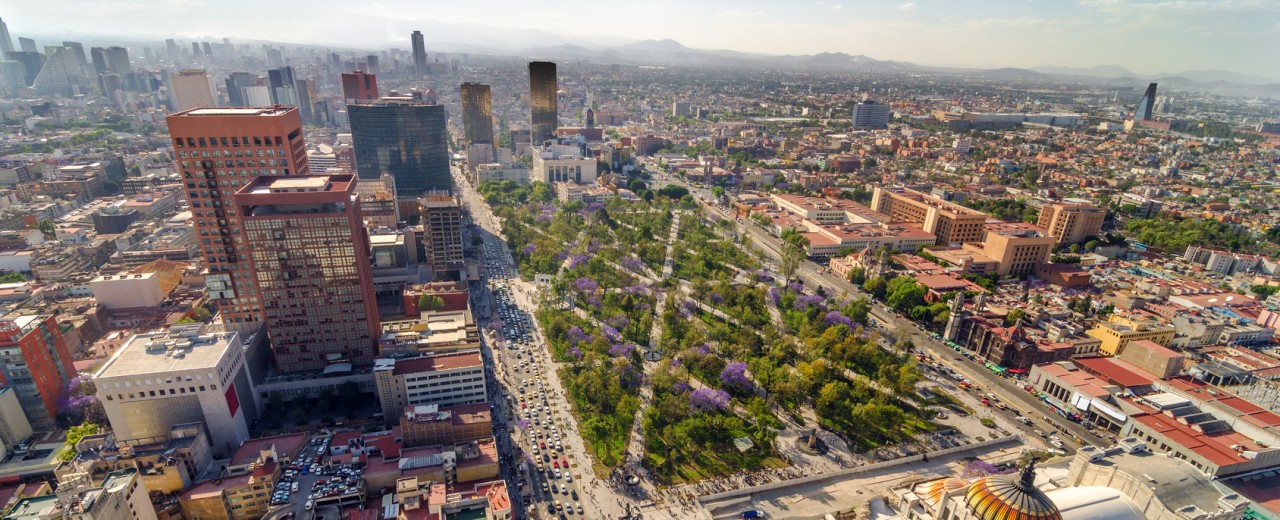 DEG Representative Office Mexico City | Mexico
Acting as a bridge between Latin America and the USA, Mexico has an enormous economic potential. After Brazil, the country has the second strongest economy in Latin America and the fourteenth largest worldwide. Mexico provides a favourable environment for investors: Mexico has free-trade agreements in force with over 40 countries and focuses primarily on the production of high-quality industrial goods.
DEG has had a representative office in Mexico City since 2003. From there, we advice and accompany local and German companies active in Mexico. Spurred on by the structural reforms implemented recently, the current economic dynamism offers new perspectives in sectors like the car industry, telecommunications and the energy sector. Since 1966, DEG has been active in this region.
Office Director Johannes Goderbauer (right) and his team accompany the customers in Mexico.